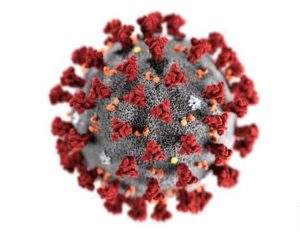 Here are some of the measures we are taking now:
Every one of our employees is screened daily for fever and symptoms of COVID-19.
All staff are required to arrive to our homes with fresh pair of scrubs and sanitized shoes that are only worn here at the Brookeville House.
We are ensuring that we have an adequate supply of personnel protective equipment (masks, gloves, and face shields).
All of us are washing hands frequently and/or using hand sanitizer in accordance with CDC recommendations.
We are frequently wiping surfaces that could harbor the COVID-19 virus within our homes.
Weekly telehealth videos (virtual visits) are in place to observe our residents closely for emerging symptoms, if any.
Courtesy calls done weekly with updates for Families.
Weekly video chat sessions for families to remain in communication during this statewide stay in place order.
We are practicing social distancing within the homes during activities of daily living.

For patients who must be seen, we are asking specialist to complete sanitation procedure and have their temperature taken. These specialists are using alternate entrance away from residents.
As a reminder, here are concrete steps you can take to defeat this invisible enemy:
Wash your hands often with soap, scrubbing for 20 seconds (the time it takes to sing the "happy birthday" song twice).
If you cannot wash your hands, use hand sanitizer, rubbing for 20 seconds, until dry.
Your hands are your worst enemies, keep them away from your face and avoid touching surfaces, handles, knobs, etc.
Clean your phone with a sanitizing wipe, frequently.
Observe the restrictions on gathering with greater than 10 people.
Respect the six-foot "bubble."
Stay home, unless you need to buy food or medicine.
Go outside to walk or exercise, as a family, while keeping six-feet away from others.

If you are sick, stay home in quarantine. Call your medical practitioner for advice if you feel you are sick enough to be seen in the office, urgent care or emergency department.
The COVID-19 coronavirus pandemic is a rapidly emerging and evolving situation. We will provide information important to your health and other necessary updates as they become available in challenging and uncertain times. We are committed to providing the highest quality of compassionate, personalized care through this crisis and beyond. May God bless you, our country, and the world.
During this time we are providing only virtual tours!
To schedule your virtual tour today please contact Cymone, Resident Manager, at 301-363-968